7 Tips for Selling Your Car
Close to 100,000 vehicles change hands in New Brunswick every year.  And you can bet your bottom dollar that millions are left on the table because people do not properly prepare for the sale.  There are lessons to be learned, and they apply whether you sell your car yourself, or trade for new at a dealership.
1.  Preparing for the sale
In some jurisdictions, private sellers of motor vehicles must supply buyers with a vehicle information package that provides all pertinent details about a used vehicle.  A formal information package is not required in New Brunswick, but such a package becomes a comprehensive guide to all the issues which are important to both the buyer and the vendor.  It will improve your chances of selling, and may also add value to the deal.
Underlying every transaction is the element of trust; its importance is clear.  No trust, no sale.  If you want to build trust, the following guide will help give confidence to someone who is considering purchasing your car.  Open a file and include the following:
Vehicle Identification Number (VIN) and plate number
Year, make and model of vehicle
Body type and colour
Engine size, displacement and number of cylinders
Odometer reading
Details on liens, if applicable
License and inspection renewal dates
Draft Bill of Sale
You might also want to include wholesale and retail value information for the vehicle.  Having this information organized and at hand will build confidence in the transaction.
2.  Preparing the Car
It should be obvious but here are a few pointers.  First of all, empty the car.  Nothing will turn off a prospect quicker than a back seat full of pop bottles and empty take out containers.  Once you've taken care of that, vacuum the car and wash the exterior.  For a more complete guide on how to get your vehicle ready for sale, read out earlier blog on how to detail your car.
3.  Pricing Your Car 
Pricing a vehicle is one of the most difficult issues to deal with.  The real market value is determined by what people are willing to pay.  On line services like 
http://www.vmrcanada.com/
, 
http://www.nadaguides.com/
, or
http://www.canadianblackbook.com/black-book-values
  provide data on recent sales to determine the value of your vehicle.  To see what others are asking, take a look at 
http://www.autotrader.ca/
.  To find the right price, ignore the top and bottom 15% of the ads and take an average of the middle.  Factors such as condition and mileage are extremely important.   Once you establish your bottom line, allow ten percent extra for negotiations.
4.  Advertising
Traditionally, newspaper classifieds were the recognized standard for advertising used cars.  Today, things are a lot more complicated.  In New Brunswick, by far the most popular sales vehicle is Kijiji, which lists over 10,000 vehicles in the province at any one time.  And it's free.  A distant second is Craig's List, which offers about a hundred.  If you aren't familiar with how to post a Kijiji ad, get help, it's that important.
Other methods you can pursue include promoting on Facebook or other social media, posting ads on bulletin boards, and word of mouth networking with family and friends.  Auto Trader and newspaper ads do have a good reach and some people don't look for cars on e-media like Kijiji.  They are worth consideration for specialty vehicles or if you are in a hurry to complete the sale.
5.  Negotiating
Negotiation is a give and take, both parties should get something from the process.  But don't get caught unaware; be prepared.  Determine if you have any leverage.  Is your vehicle highly desirable, a popular but hard to find model? Does it have exceptionally low mileage?  Was it never driven in winter?  Do you have complete service records?  Make a list of these attributes.  When you talk about them, emphasis the benefits.
One of the quickest ways to end any negotiation is to begin too aggressively.  Buyers prefer to deal with someone with whom they can talk to honestly and who is willing to listen.  The soft approach to selling your vehicle is almost always the most productive.
Most buyers that you meet will be fair-minded people whose only goal is to find the best vehicle that meets their needs. They will be most responsive to those who treat them with respect and allow them to voice their concerns.  And they will be more likely to see the process from your perspective.
6.  Completing the Deal
Most folks don't carry large amounts of cash with them, and handing over the keys to a vehicle on the strength of a cheque from a stranger is not a good idea.  A ten percent refundable deposit is a reasonable amount to ask for to hold a car for 24 hours.  Be wary if the purchaser needs longer, ask for a larger deposit and consider stipulating it to be non-refundable.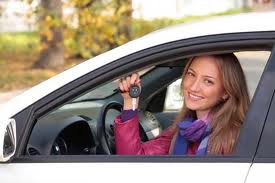 7.  Insurance and Liability
To be safe you should ask for proof of insurance before you turn over the car.   It's also not a bad idea to monitor the transfer of the registration.  Many people don't take this step but it is the only way to limit your liability.  If the purchaser has an at fault accident before the paperwork is complete, everything goes back to your insurance.  Worst of all, some insurance policies may become void as soon as a vehicle is sold, leaving you without any coverage and personally on the hook.
Selling a car is not always an easy task, but if you follow the above suggestions, you will make the experience as smooth and painless as possible.