Financing – Leasing vs. Buying
That's quite an issue with no easy answer.  There are two big questions. What do you expect from a vehicle and how will you use it?  If you are only satisfied with driving a pristine vehicle, want the absolute minimum of ongoing service problems, and the least amount of hassle when you change cars, then leasing may be the best option for you.  Also, if you are the only driver and the car is primarily used for a short business commute, a lease is a reasonable choice.
On the other hand, if maximum value is a primary goal, then buying a quality pre-owned vehicle one or two years old, and owning for as long as possible would better meet your objectives.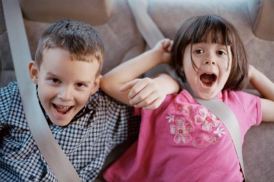 Or if you are a soccer mom taking kids to practise on muddy fields, haul plants and shrubs from a nursery, and carry canoes and tents on camping vacations; that could also make buying the better choice.  Those dings and scratches and other war wounds from rigorous family use could trigger an expensive adjustment at the end of the lease.  Lease losses have caused many companies to become very particular about the condition of returning cars.  If you still want to lease in this situation, then look for a dealer who can provide end of lease protection.  It's protection not unlike that provided by insurance.  It isn't free, but it could save you from a nasty surprise.
Leasing is not necessarily bad, but it can be if chosen for the wrong reason. Dealers try to steer you toward making a purchase decision based on the most you can afford to pay each month, rather than what you really need.  Simply put, they suggest a long term lease in order to sell you a more expensive car.  Buying outright these days can also be problematic.  Some dealers offer 72 or even 84 month financing.  Is it realistic for you to own the same vehicle for seven years?  It may be for some, but probably not if you are in a sales or service job that requires a dependable vehicle and 50,000 kilometres a year travel.  If you are in an 84 month contract and decide you need a new vehicle after three years, you will find yourself financially upside down, owing more than the car is worth.
One thing for sure, if you always lease, you will always have a monthly payment.  If you buy outright, and can manage to pay off the vehicle over a short term, you can look forward to no payments when the end of the contract is reached.
You can't make a comparison based only on the lowest monthly payment.  When you are shopping for a car, always insist on getting the complete cost picture on paper for the vehicle you have chosen.  Is there a down payment, how many months is the lease, how much mileage is allowed?  And if it's a lease, what is the residual value?  Take time to study the numbers.  You should be able to determine which deal is best.  If necessary, ask the sales rep for help with this, don't be shy.  Above all, don't let the dealership bulldoze you into a hasty decision.
The financing picture changes year by year and it is difficult to keep up.  For example, in the past, Ford and General Motors used generous lease incentives to drive sales.  The result was, they sold a lot of cars that came back to bite them when they were turned in.  That happened because they estimated an unrealistically high residual value in order to make the lease payments as low as possible.  Those generous incentives are long gone, and for a time, their in-house leasing programs were eliminated completely.
As mentioned earlier, you, the lessee, will be responsible for any damage to the vehicle.  A dented rocker panel may not bother you while you have the car, but it may mean a repair costing upwards of $500 when you turn it in.  Lease companies also specify allowable tire wear.  You could be looking at a bill approaching a thousand dollars if your tires have less than 40% tread left at the end of the lease.  Some may also ask for evidence the car received regular factory approved service.
The following is the basic information you need for both leasing and buying to enable you to make a comparison:
Down payment
Monthly payment
Term of contract
Cash back or other incentives
Residual Value at lease end vs. estimated value (based on historical data for the model)
Whether you lease or buy, the calculated total cost in most situations should be very similar.  A significant disparity would warrant a more careful examination.  Most other costs will be variable, and here is where the calculation gets difficult.  Do you really know how many kilometres you will be driving?  Can you predict the condition of your car and tires?
Ultimately, the decision to lease or buy may not be a financial decision, but one which reflects the particular needs of you and your family.  You could benefit by talking to a knowledgeable professional.  Atlantic Eurocar has over thirty years of experience providing a satisfying driving experience to car owners, and can offer both leasing and purchase financing options.  Call Hup or Gary at 638-9340 for a thorough and independent discussion.